A 12-year-old North Carolina boy stepped up when his grandmother needed him most, despite being young, he seems to understand what was at stake.
Grandmas are a wonderful addition to anyone's life, whether it's because of their goofy jokes or their kind and caring demeanor. When you need to talk, they'll listen and share the experience they've gained over the year.
That's why as his grandmother is one of the most important people in his life; he didn't anticipate when his grandmother is in danger.
Linda Ellis, of Goldsboro, a 73-year-old woman was attacked around 1 a.m. Saturday when two masked robbers forcibly entered her home and demanded money, however, when Ellis did not comply after demanding that she give them money, they shot Ellis in the leg.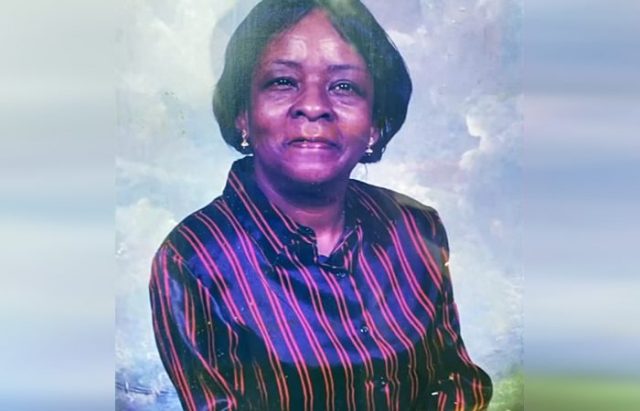 After she was assaulted, her 12-year-old grandson intervened, and when the perpetrators fled, he opened fire, mortally killing one of them.
In a statement, officials said, "A 12-year-old juvenile occupant of the residence shot at the suspects with a firearm in self-defense, causing them to flee the area."
Ellis' son and the boy's great-uncle Randolph Bunn were also at the home during the invasion, "They came in the house, I open the door, I open it, and they came in there. … One guy had a gun. They just put me down on the ground."
Bunn said Ellis was in the kitchen. "I don't know why they shot her," he said.
He said the boy shot at the intruders in self-defense, statement police seem to agree with, according to the media outlet. He said that the 12-year-old saved the family's lives.
"[The intruder] just shot his grandma…He would have shot him too, he would've shot me too, he would've killed us all," said Bunn.
Ellis had a gunshot wound to the leg when police arrived on the scene around 1 a.m. and discovered him inside the house. At an adjacent crossroads, they discovered Khalil Herring, 19, who was also wounded by gunfire.
Herring, one of the masked burglars, was shot during the robbery, according to the police. Ellis and Herring were both brought to a neighborhood hospital, where the patient ultimately passed away from his wounds.
"Preliminary evidence suggest Khalil Herring was one of the two masked intruders and was shot during the robbery," officials wrote.
Ellis was transported to Wayne UNC Health Care after being shot, where she received non-life-threatening medical care.
"I knew God was on our side," Chiquita Coley, Ellis' grand-niece said.
Coley called for an end to violence in the eastern North Carolina city.
"Why would somebody come into her house and do this? It's got to stop," she said. "I don't know what they're thinking around here in Goldsboro, but it's got to stop."
Coley said the boy who shot the intruders was doing well after the incident.
According to ABC 11, the child is not expected to face any charges, and the investigation is still ongoing as authorities look for more suspects.
Sources: Taphaps, Abc11, Heavy