When a gutsy Best Buy employee dared to defy corporate rules and take on a persistent shoplifter, she unknowingly set herself on a path to unexpected fame and an extraordinary new career opportunity.
Summer Tapasa, a diligent employee at a Best Buy in Hawaii, is a shining example of how determination and a strong sense of justice can lead to unexpected opportunities, even when one's actions go against the grain of corporate policy.
A news story by ABC News showcased Tapasa's quick thinking during her shift as an asset protection worker at Best Buy. She spotted a man attempting to steal a costly portable speaker – the same man who had managed to elude her after shoplifting a few days earlier. Frustration sparked her resolve, and she made the choice to act.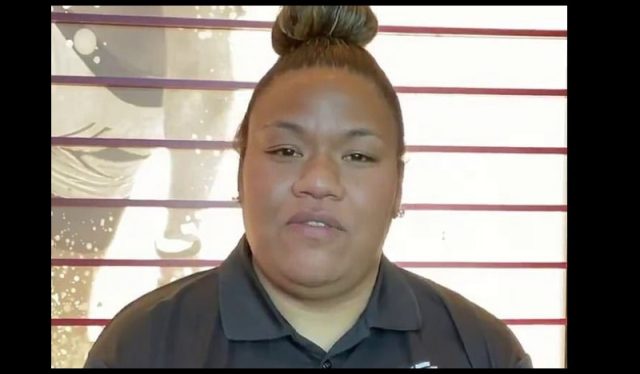 Contradicting the company's policy of non-confrontation with shoplifters, Tapasa's instincts led her to stand in the way of the thief, determined not to let him escape. She bravely stepped into his path multiple times, skillfully using her body as a shield. Her tenacity escalated into a tussle that resulted in a football-style block and a brief wrestle to the ground.
She recalls, That was my first instinct, was to just stop him. He's not going anywhere. He's not about to do this again. I'm not about to let it happen, especially not on my watch."" Indeed, the store's security footage clearly displays Tapasa's steely resolve as she blocks the man's escape.
As the struggle continued, another employee intervened, but the thief managed to break through a nearby barrier. Yet, he left empty-handed after a few bystanders and workers stepped in. Despite the chaos, Tapasa remained firm and followed the man outside.
"I could hear my manager in the back of me saying, 'Let him go, Summer. It's okay, let him go. Let him go,'" she recalls. This highlights the company's policy to prioritize staff safety over merchandise, a rule Tapasa understood but chose not to follow in that moment.
Even after the altercation, Tapasa demonstrated a spirit of compassion, intending to reach out to the man to help him reform. As it happened, Tapasa had already given notice to resign from Best Buy before the incident, aiming to concentrate on her other job. She could not have anticipated the twist her life was about to take.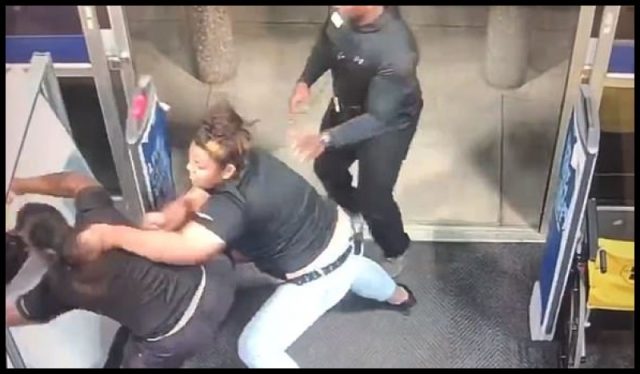 Thanks to her bold actions, Tapasa's story went viral, catching the eye of UFC president Dana White. Impressed by her courage, he invited her to UFC 246, where she received VIP treatment and even worked as security during the weigh-in between Conor McGregor and Donald "Cowboy" Cerrone.
Reflecting on the experience, Tapasa said, "That weekend was probably one of the best weekends of my life…from the moment I stepped onto the plane, from the moment I stepped off of that plane coming home, it was just super amazing. Everything was perfect." This led to a full-time job offer at UFC headquarters in Las Vegas, where she currently provides security for the organization's corporate office.
Tapasa's story serves as a testament to the power of grit and resolve. She proved that standing up for what is right can lead to positive outcomes, even when it means challenging established norms. Her actions caught the attention of not just her superiors, but also other high-profile figures like Tom Brady and Joe Rogan, showing that courage, dedication, and integrity are attributes that are noticed and celebrated by people from all walks of life.
WATCH the video below:
Sources: Taphaps, ABC News, HawaiiNewsNow,