One homeowner was shocked to learn that her house was stolen by a brazen Detroit squatter, who was extremely pleased with herself, and even worse is that the stranger hesitated to leave and said that she has the right to do so.
However, things just turn differently when Sarah Hamilton the owner of the house fight for her right, soon after the squatter got a taste of her own nasty medicine, and it was definitely hard to swallow, as events swiftly changed when she had an unexpected visitor.
Hamilton wanted to sell her house, but she was unable to do so because Lynn Arthur Williams, a squatter, had taken possession of it. Williams hesitated to leave Hamilton's home after spending a considerable amount of time there and even asserted her ownership of the property. But that's not all, Hamilton claims that the transsexual vagrant once even threatened her with a knife.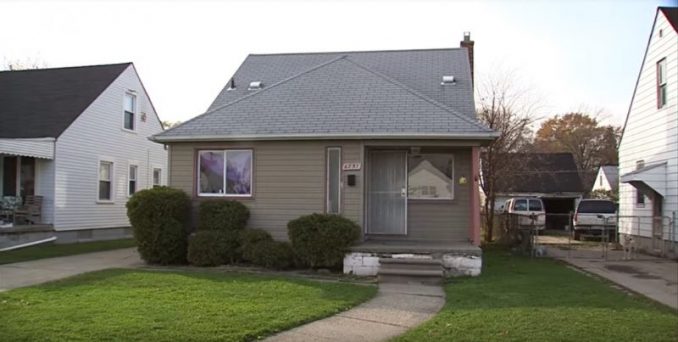 After a difficult battle, in the process of trying to get Williams out of her house, Hamilton called the police at which point Williams said  Hamilton had tried running her over with a vehicle, which put Hamilton arrested, and in jail. And with that, the squatter Williams went right back to squatting.
The squatter thought she could live happily ever after. However, this time Hamilton sought assistance from a reporter to settle her issue with the squatter claiming her home. The homeowner requested that the reporter, Charlie LeDuff, interview the squatter in order to understand more about their goals and motivations and to put them in a vulnerable position.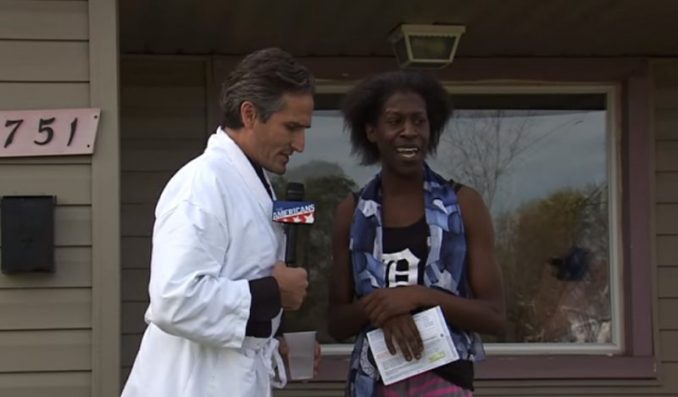 Reporter Charlie LeDuff then decided to head to the scene after hearing her story.
LeDuff headed over to give Williams a taste of her own medicine, quickly turning the tables on the squatter with cameras to capture it all as it unfolded, after LeDuff met Hamilton and was given the keys to the property, the title deed, and permission to enter the home.
LeDuff then also informed the local police to help him with the squatter. But the reporter wasn't simply there to obtain the inside information. Williams never anticipated that he would have another plan in mind.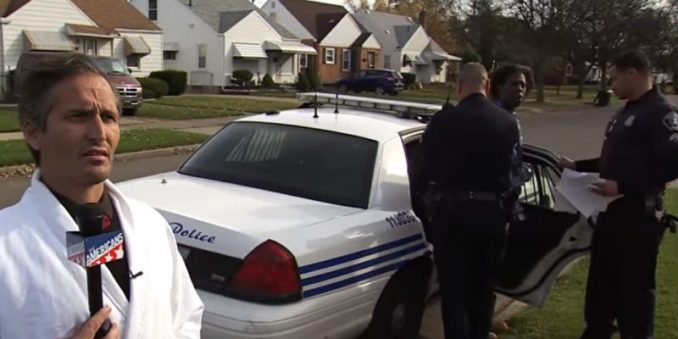 When LeDuff arrived at the house and met Willams whose real name is Arthur Jr, he told her that he had the keys, the deed, and permission from the landlord to move in, the squatter appeared confused, "Let you in 'your house'? This is Lynn Williams' house."
LeDuff pressed Williams asking why she felt entitled to live in a house she didn't own without permission.
"Well…I'm not the only one that is squatting. It's a lot of other people on the block, if you want to be technical," Lynn Williams responded. "And a lot of people encouraged me to do what I'm doing now."
Charlie LeDuff came back again with facts: "But this isn't your house"
"But I have put a lot of work in here and I spent a lot of money," Williams replied. "I am on a fixed income." Indeed, Williams claimed she was on social security — for an ailment she couldn't verify.
Charlie then spotted some curious electrical wiring connected to a neighbor's house.
"Is that power legit?"  He asked.
Williams responded, "I am blessed".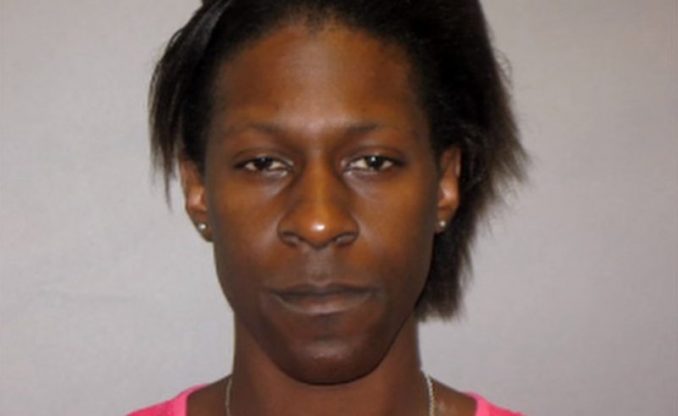 Williams desperately tried to show that she had permission to live in the house when the cops arrived. She even showed a letter that she claimed was all she needed, however, it didn't prove anything at all. Because it was from the post office.
Then the Detroit police pull and Charlie LeDuff tells Williams. "I don't think you are going to get away with this."
Watch the video report below for more details:
Sources: Taphaps, Kapilvastupost, Kustindlevine