A tragic end comes to the mother-of-three who seemingly vanished without a trace. A desperate search was conducted in an effort to locate the mother. However, almost a month later, it ended tragically when her 8-year-old son confessed to a school counselor.
The 38-year-old mother of three, Rebecca Hoover, from New Albany, Indiana, seemingly vanished without a trace. She was then reported missing after her mother became increasingly worried. Saying that her daughter's disappearance was completely unlike her, after not hearing from Rebecca for days.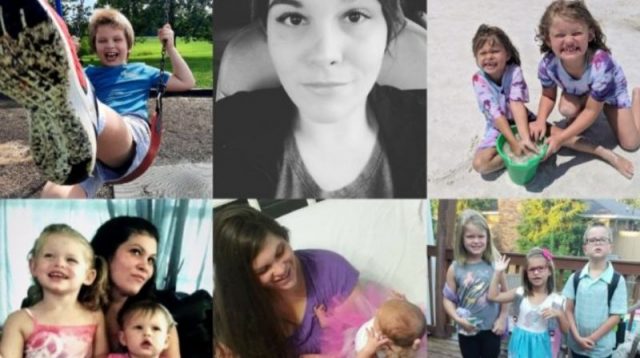 Rebecca's mother was growing ever more worried. Despite Rebecca's marital issues, her mother was aware that Rebecca wouldn't have abandoned her kids even though her life had recently been difficult or even if she thought she had no choice but to flee from her volatile husband. She knew that Rebecca was a devoted parent.
However, in a way that completely changed everything.  Rebecca's 8-year-old son made a shocking confession to a school counselor nearly a month later. Her 8-year-old son informed a counselor at his neighborhood elementary school that he had seen his mother killed in front of him.
She was killed by his own father. And to add to the horrific incident, the young boy even said that he witnessed the attack happen. He said that he watched his 50-year-old father, Judson Keith Hoover, killed his mom in front of him in the basement of their home.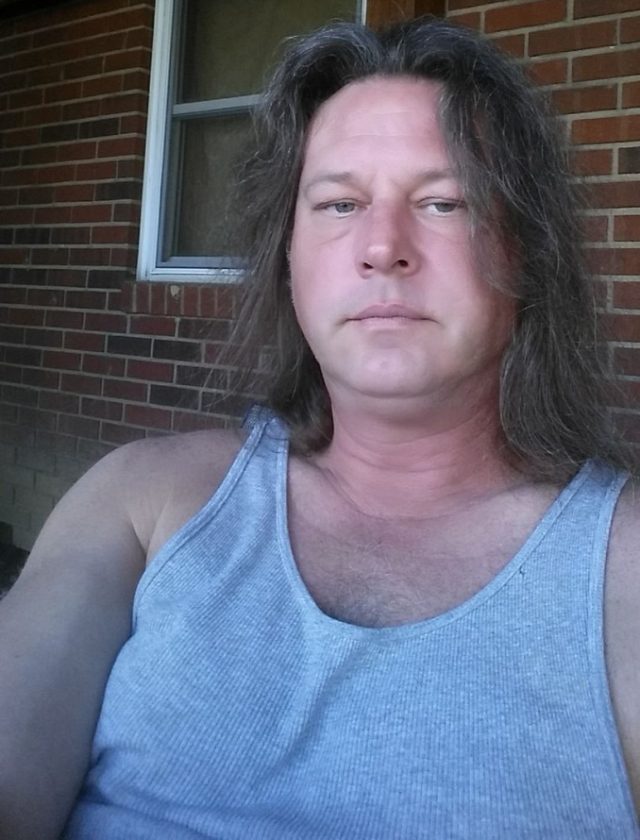 Rebecca's son told Police that he'd seen his father stomp violently on his mom in a pair of boots over 20 times in the basement of their home, as authorities were called. Around the time his mother went missing, in graphic detail, the 8-year-old boy said, "his father stomp his mother in the head 20 times, wearing black boots, while she was lying on the ground next to a black refrigerator in the basement," the probable cause affidavit said.
The boy also described graphically to the counselor that Hoover had then gone on to punch her in the stomach many times while holding a set of keys in his hand.
Adding that, "The child observed blood coming from Rebecca Hoover's head and left ear." The affidavit continued, "The child also observed Judson Hoover punch Rebecca Hoover in the stomach with a set of keys in his hands, but she was unresponsive and did not move."
Police questioned Judson Hoover at the school when he arrived to pick up his kids after hearing the disturbing details, the police also asked to search the family home. Once there, officers found traces of blood splattered near the basement steps.
Authorities were able to get a search warrant for a storage facility in New Albany after receiving a tip from Rebecca's mother. Hoover was seen bringing what appeared to be a body inside the unit, as investigators reviewed the security footage.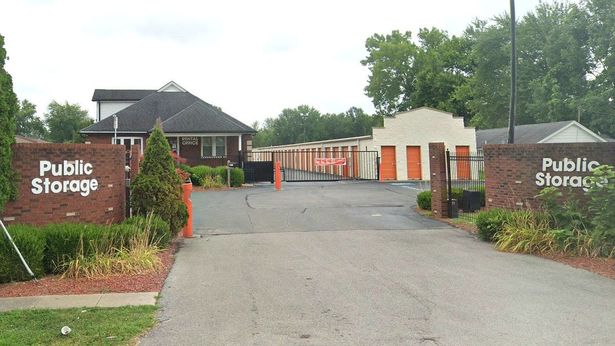 After he was interviewed by detectives, surveillance footage also showed Hoover in a rented Dodge Caravan driving away with a 55-gallon container from the unit three and a half weeks later. He admitted that he had rented another storage unit in Louisville, Kentucky. Law enforcement was able to search another storage unit in Louisville and a second search warrant was obtained. They found Rebecca's decomposing remains hidden inside a 55-gallon drum. A tattoo on Rebecca's back helped to identify her.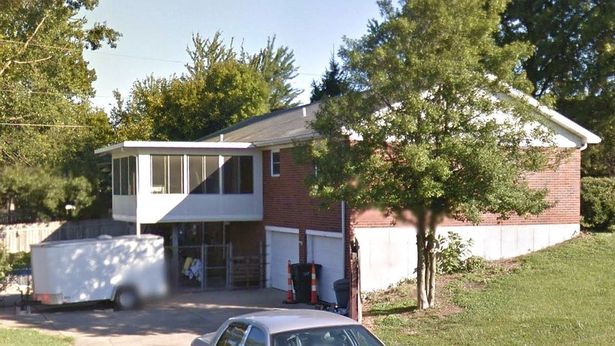 When confronted with the revelation that Rebecca had been found, Hoover said she'd attacked him first with a pipe. Hoover admitted, telling the judge that he had first put his wife in the basement before strangling her to death. However, photos of Hoover at the time of his arrest showed no signs of injuries inflicted by a weapon such as a pipe.
An autopsy corroborated the story told by Rebecca's son. It showed that his mum had died from blunt force trauma to the head and abdomen. The victim's body had also been dismembered, although Judson Hoover insisted, he did not remember doing it.
Hoover, 50, admitted guilt to one count of murder for the death of his wife only a few days after his arrest. After what his son had previously gone through, it was a condition of a plea agreement that he would not have his son testify in court.
It also implied that neither the death sentence nor life in prison without parole was a viable option. However, according to Floyd County Prosecutor Chris Lane. Hoover will serve his sentence in the Indiana Department of Correction, with a maximum sentence of 65 years.
It was reported that Rebecca's marriage to Judson Hoover had reached a crisis point. In the Hoover marriage, Rebecca's murder sadly was not the first sign of trouble. Police and reporters were told by her family and friends that the couple's relationship had been abusive.
Furthermore, just four months prior to his wife's disappearance, Hoover was arrested and charged with a level 6 felony for domestic battery in the presence of a minor and a level 6 felony for strangulation.
Rebecca allegedly tried to get her husband to leave the house, at which time he allegedly grabbed her smartphone, threw her to the ground, and started kicking her in the face and neck. Hoover allegedly stomped Rebecca 15 to 20 times in front of the couple's three children, in a disturbingly identical episode to the one that later resulted in her death.
The son who saved Rebecca that day would also witness Rebecca's murder four months later. The 8-year-old youngster managed to get away and go to a neighbor's house, where he persuaded the neighbor to dial 911. He attempted to save his mother a second time but was unsuccessful. As the arrest affidavit said, "Rebecca also advised Judson used his feet to apply pressure to Rebecca's neck, and she could not breathe."
"This case is a brutal reminder of how domestic violence in the home can lead to tragedy. The strong sentence, in this case, is justified for the violent manner in which Ms. Hoover was taken from her family and her children and the attempts by the perpetrator to cover up his crime," Prosecutor Lane explained.
Watch the video report below for more details:
Sources: Taphaps, An-ime, Fox23