Just in case you needed another indicator that America is going to hell in a hand basket when it comes to our collective morals and sense of right and wrong, here is one.  A former California sheriff's d eputy, 44 year old Shauna Bishop, has been sentenced for having sex with a teen age boy.
Before we get into the lurid details, remember, this is not even close to being the first blond lady in a position of power who has sought out young boys for sex.  In recent years there have been a rash of these incidents.  However, this is the first time I have seen a former officer identified as the culprit, usually the perp is a teacher.
Take for instance, this story from Rare.us, entitled 'Teacher Busted for Having Sex with Teen Student While Her Kid was Home'
Earlier this year Rare reported 'A Louisiana science teacher ended up with exactly the results she should have expected after an experiment gone horribly predictably.
34-year-old Northwestern Middle School science teacher Ellarea Silva turned herself in to police after allegations surfaced that she was carrying on a sexual affair with a 15-year-old student. Silva and the student had sex eight or nine times, according to the allegations, all at Silva's home, and all while her child was present in the home
Silva is also accused of sending the student nude photos and videos of herself, as well as possibly providing him with a vaping device for smoking THC (marijuana). Northwestern Middle School, which is located in Zachary, Louisiana, placed Silva on administrative leave on January 24th.'.
Then there was Brittany Zamora, who Fox News reported on in a story entitled 'Second student stood guard inside school while Arizona teacher and 13-year-old had sex, police report says'
Fox News reported that 'A former Arizona teacher, who last year allegedly molested a 13-year-old student, had once let another boy stay in the classroom and be a lookout while they had sex, a report said.
Brittany Zamora, a now 28-year-old former sixth-grade teacher, allegedly performed sex acts on the student multiple times in her car and her classroom at the Las Brisas Academy in the Phoenix suburb of Goodyear.
…
"It's, like, weird how a 27-year-old can, like, love a 13-year-old and do stuff," the friend said. "It's just crazy. She's not a good person."
…
The friend told police that Zamora never attempted to assault him, but she did ask him if he was circumcised and showed him photos on her phone when he didn't understand what she meant.
On another occasion, Zamora and the 13-year-old student fondled each other in the classroom while other students were watching a video and oblivious, according to the report. Other times the ex-teacher "touched his stuff" at her desk as she pretended to look for something in a drawer while the other students worked on a project just feet away, the alleged victim told police.'
That article goes into more detail, but I think you get the point.  This story is from 2019, and there are plenty more that occurred between now and then, but again, I think you get the idea.   Anyway, back to the sheriff's deputy, Ms. Bishop.
Fox News reported that 'A California sheriff's deputy accused last year of having sex with a teenage boy has been sentenced to six months in jail.
The sentence was imposed Wednesday in the case of Shauna Bishop, 44, a former member of the Sacramento County Sheriff's Office, according to reports.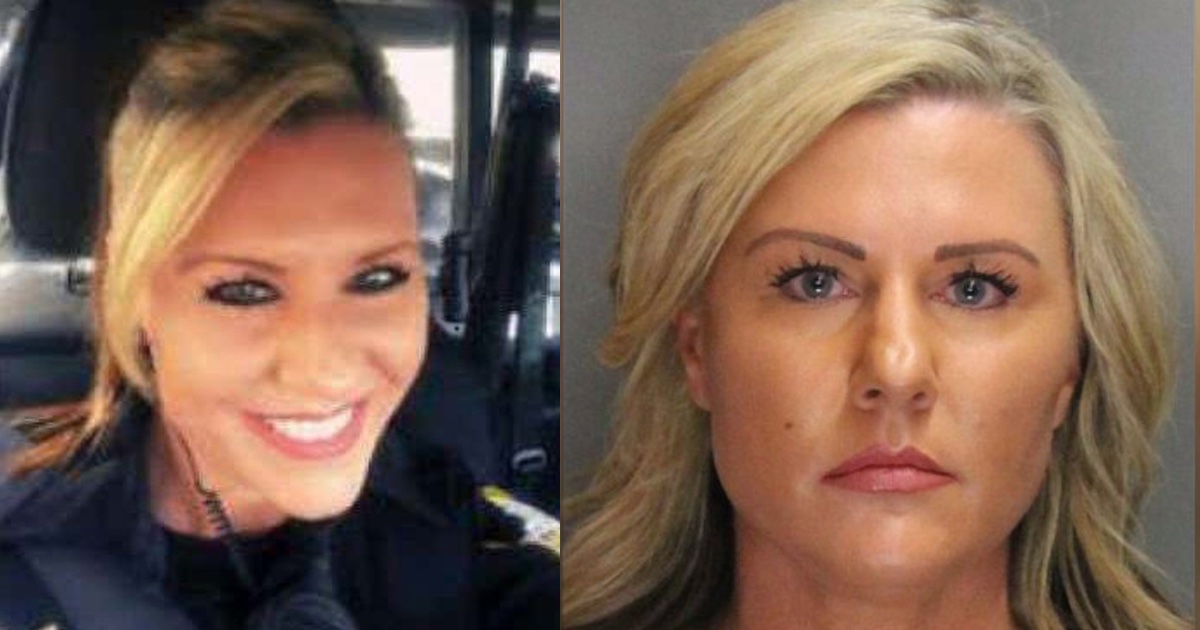 The sentence also requires her to serve probation and register as a sex offender, KCRA-TVreported.
"Although Bishop is a deputy sheriff, she did not meet the victim through her job nor did the alleged acts occur while on duty," the Folsom Police Department said at the time of her arrest in June 2019.
Court documents accused Bishop of having sex with the 16-year-old son of another deputy, whom she had previously dated, Fox 40 Sacramento reported last year.'
Apparently the woman had a few absurd excuses for her behavior.  They included 'because I took Ambien' and, according to one of the boys, she said the incident occurred because she watched pornography.
All these stories make me glad that we home school, and terrified for the future of this country.  I fear that school these days are harming more kids than they help, but hey, that's just, like, my opinion, man.