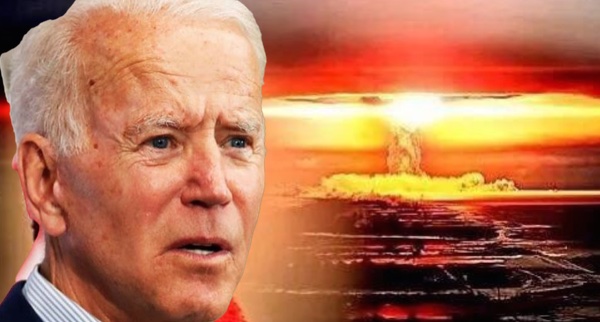 According to the US Senate, "any person who commits any act of terrorism shall suffer the penalty of life imprisonment to death. If the penalty imposed is life imprisonment, a fine of ten million pesos (Php 10,000,000.00) shall also be imposed." The law also allows for the death penalty in states who have it banned, so terrorists like Mohammed al-Qahtani was LUCKY to be sentenced to Guantanamo Bay.
Al-Qahtani would have been one of the men who murdered Americans on 9/11 if his plan had not been foiled. Al-Qahtani is a would-be hijacker, so why is he all of a sudden out free?
According to reports, the Biden administration released al-Qahtani to his home country, Saudia Arabia. Why? Well, that information has not been 'officially' released but I think it's fair to speculate that it has something to do with Biden's upcoming trip to Saudi Arabia where he plans to deal and beg for blood-money oil.
The news comes as the Biden administration is reportedly considering a trip to Saudi Arabia to discuss increased oil exports. During his campaign, Biden promised to make the Gulf nation a "pariah" for killing former Washington Post journalist Jamal Khashoggi.
"Khashoggi was, in fact, murdered and dismembered, and I believe on the order of the crown prince," Biden said during a Democratic primary debate in Atlanta. "And I would make it very clear we were not going to, in fact, sell more weapons to them, we were going to, in fact, make them pay the price and make them, in fact, the pariah that they are."
Biden also promised to "end subsidies" for Saudi Arabia, which would include oil subsidies.
Mohammed al-Qahtani, who has been held at the U.S. base since 2002, was returned to Saudi Arabia for psychiatric treatment, the Pentagon announced on Monday. The Biden administration allegedly decided in February to repatriate him through a Saudi "custodial rehabilitation and mental health care program for extremists," according to the New York Times.
Like this:
Like Loading…