A note from a Las Vegas schoolgirl to her teacher claiming her mother was being held captive and that she believed her brother was dead led to the discovery of the boy's body in a garage freezer and the arrest of the mother's boyfriend on charges of murder and kidnapping.
According to Las Vegas homicide Lt. Ray Spencer, the suspect in this gruesome murder Brandon Lee Toseland, 35, was detained after police witnessed him leave his residence with his mother in a car in which authorities reportedly discovered handcuffs.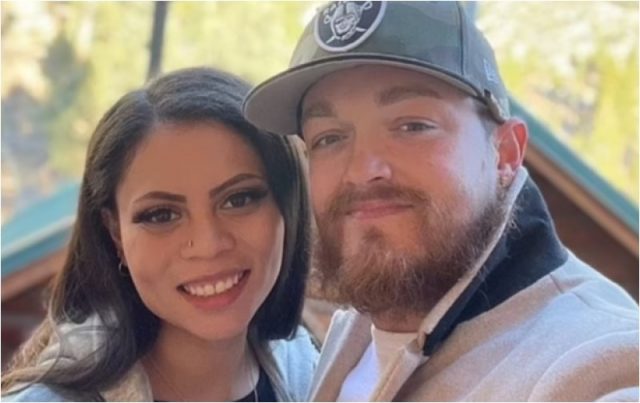 In February, Toseland was charged with the murder of 4-year-old Mason Dominguez, who reportedly suffered a "constellation of injuries" that led to his death.
At the time of his death, Toseland was reportedly holding his girlfriend and her children in their home against her will.
Toseland and his 28-year-old girlfriend, Dahsia Maldonado, lived together with the woman's two children, Mason, and his 7-year-old sister. Toseland was reportedly physically abusive toward the children.
In an exclusive interview in March with People, Maldonado said she was trying to survive. Her lawyer said Toseland locked bedroom doors with a key and installed motion sensors in the home. He reportedly watched Maldonado use the restroom and handcuffed her whenever they left home
Fortunately, the mom found a way out.
During one outing, Maldonado found some sticky notes and a pen in the car and conspired to use notes to get help without him knowing, People reported. The second Toseland let her alone, she would write a few words on the notes and hide them from him in her clothes or in a mattress. She eventually put the messages inside her daughter's shoes and sent her to school.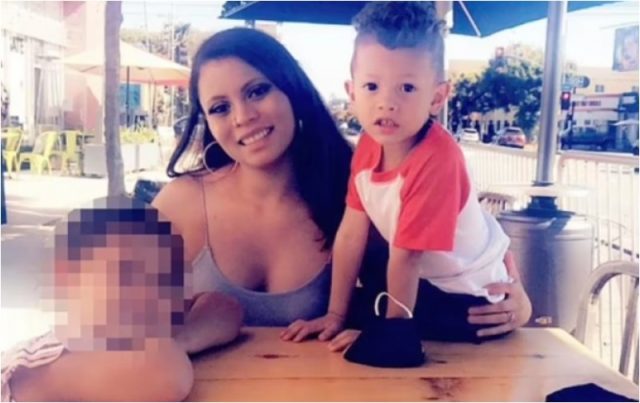 On February 22, the young girl gave the notes to her teacher.
"Help! I'm being held captive," one note reportedly read. "Call my mom," another note read. "He has a gun. Be careful." The school contacted the authorities, who launched a kidnapping investigation.
According to a news release, when police arrived, Maldonado told them she had not seen Mason in several weeks. She also said Toseland would not let her go into parts of the home, specifically the garage.
The last time that the child's mother saw him alive was in December 2021. She believed that he was dead. During their search, investigators found Mason's body inside a freezer in the garage. Toseland was arrested at a traffic stop shortly afterward.
Maldonado knew Mason was ill in December, but Toseland would not allow her to take him to a hospital, the Las Vegas Review-Journal reported. Days later, the boy disappeared. According to an indictment reviewed by the news outlet, Toseland was accused of physically injuring the child.
Chief Deputy Attorney Michelle Fleck said Mason had multiple serious injuries, including several to his small intestine caused by blunt force trauma, according to the Review-Journal. He also has a cut above his left eye, multiple bruises on his body, and several abrasions on his head.
The child also had a bite mark on his arm. Toseland was initially charged with 10 crimes, including murder, child abuse, domestic battery, strangulation, and kidnapping. He was held without bail and has been behind bars ever since.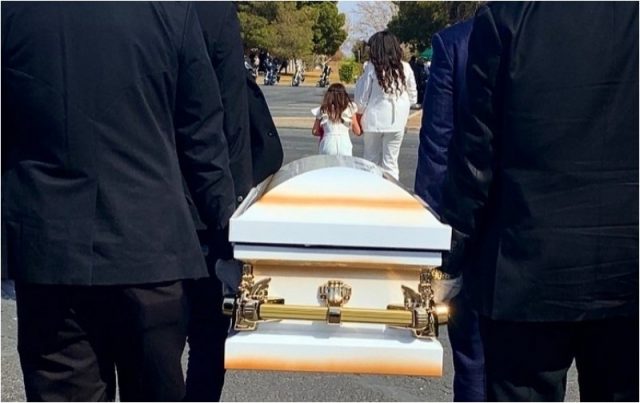 Meanwhile, Mason's family 
created a GoFundMe page
in his honor to gather money for a burial space next to his father,
Elijah Dominguez.
The message on the page reads:
"Mason Dominguez was just like any other four-year-old: happy, sweet, intelligent very out-going! He's super loved by his aunts, uncles & cousins. His dad loved him so much, and he made him super happy that he looked and acted just like him …. When my uncle passed away a year ago, my family or I couldn't see Mason. We missed him and his sister very much but to know we won't ever see Mason again hurts the whole family 1000x more. We had always hoped we would be able to see him again, at least once… just to give him a hug, a kiss and tell him we love him." 
Watch the video report below for more details: