One judge teaches a hard lesson to a drunk driver woman after she insulted the wheelchair-bound victim. The irresponsible drunk woman plowed into a little league field, she ended up hitting a respected principal who lost both of his legs as a result.
With what police say was a blood alcohol content hovering around three times the legal limit, 52-year-old Marilyn Aguilera crashed into a children's baseball game in South Florida last spring, severely injuring one man and trapping another man, local high school principal Javier Perez, under her car.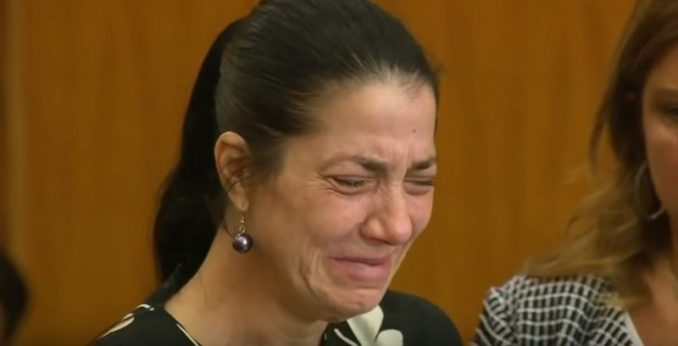 Perez would need both legs amputated; in court, he used a wheelchair to maneuver, having not received prosthetic limbs yet. The Daily Mail reports that Perez has needed around 100 blood transfusions and 20 surgeries in his recovery so far.
Aguilera had previously accepted a plea deal in the horrible crash that would have meant four years behind bars, one year of house arrest, and two years of probation, according to WPLG.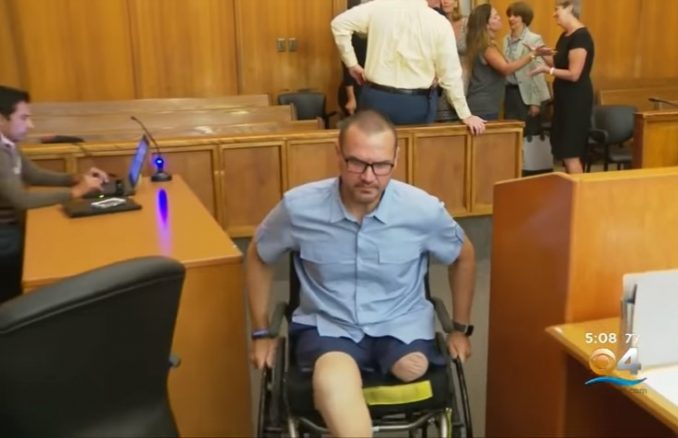 But at yesterday's sentencing, that all fell apart.
With a new lawyer representing her — Aguilera could not afford to pay her previous lawyer — she was hours late to her own sentencing and visibly distraught, crying in court and asking Miami-Dade County Judge Diane Ward about early release.
Judge Ward instructed her to "act like a grown-up" as she asked Aguilera to raise her right hand and swear in. Aguilera mentioned that she was on medication for bipolar disorder, but neither Judge Ward nor Miami-Dade County Prosecutor Laura Adams appeared sympathetic. Adams told Judge Ward: "We have to give it a trial date. I am not interested in negotiating with a person that wants to do what she is doing."
That trial date was granted. Judge Ward voided the plea deal and set a trial date for December 11. If convicted on all counts, Aguilera could see seven years. Aguilera's pro bono defense attorney, Ana Davide, was blunt in summarizing the day to WPLG: "Today was a disaster. You know, she's a mess and there's no excuse for this behavior at all."
Watch the video report below for more details:
Sources: Taphaps, The Daily Mail, WPLG