The statistic is heartbreaking. Dozens of children die after being left in hot cars each year. These are tragedies no parent would want to face, tragedies that could have been prevented. However, parents are more likely to forget their child in the car and most often they are absent-mindedly multitasking while their child is in the car.
An exact scenario for this one Mom, who left her child in the car because she forgot she was in there after a trip to the liquor store. But thanks to Deputy Bill Dunn, the tragedy may never happen again.
2018's Father's Day saw Deputy Dunn leave his own kids to tend to the residents of his neighborhood. When the deputy arrived at the scene after getting a 911 call from a distraught mother claiming that both her car and her three-year-old had been stolen, the reality was even more horrifying.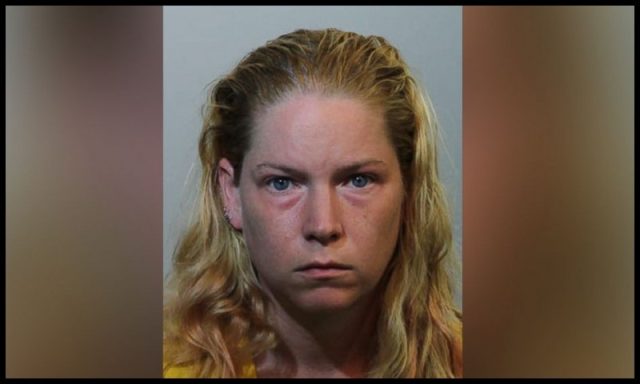 Casey Dyan Keller, the mother, had driven her three children to the liquor store the previous evening. The mother neglected to take her youngest daughter from the car when they arrived back at the apartment complex. She called the police the following morning to report the kid missing, and when Deputy Dunn showed up, he was met by the sight of the kid slumped over inside the locked car.
Before Deputy Dunn found the girl, she had been in the car for 12 hours. Although it was only 80 degrees outside, the temperature inside the car had climbed to a dreadful 110 degrees. When Deputy Dunn wrenched through the door, the little girl was already unconscious. Fearing the worst, he hurriedly reached inside to remove her.
"[I was] immediately hit with just a wave of hot, steamy air," Deputy Dunn said, "Felt the pulse on the child and didn't feel a pulse. So I took her out of the car seat and she was just limp. So I ran her back to my patrol car, put her underneath the A/C vent and at that point, her eyes began to flutter a little bit, so I was, like, yeah she's alive."

Deputy Bill Dunn holds the child's lifeless body as he races toward his police cruiser
The dashcam video of Deputy Dunn shows him rushing the child's lifeless corpse to his patrol cruiser. The kid struggled to stay awake as he ran to the nearby hospital.
"I remember one thing distinctively was my hand on her chest and feeling her heart racing. It was beating really, really, real fast," Dunn said.
When Deputy Dunn arrived at the hospital, he gave the paramedics the child's lifeless body before going back to his car and collapsing with his head in his hands. He claims that the adrenaline rush he had left him feeling weak and dizzy. "It was a heck of a thing to experience that adrenaline dump. And then when it finally goes away, how it really does affect the body"
He was told that she could walk and talk later that evening. The heroic officer remarked, "She's a fighter. She fought right through it and she wanted to be here."
The child's mother was arrested and charged with child neglect with great bodily harm. To one count of criminal child neglect, Casey Keller entered a not-guilty plea. The crime carries a possible 15-year prison sentence as well as a $10,000 fine.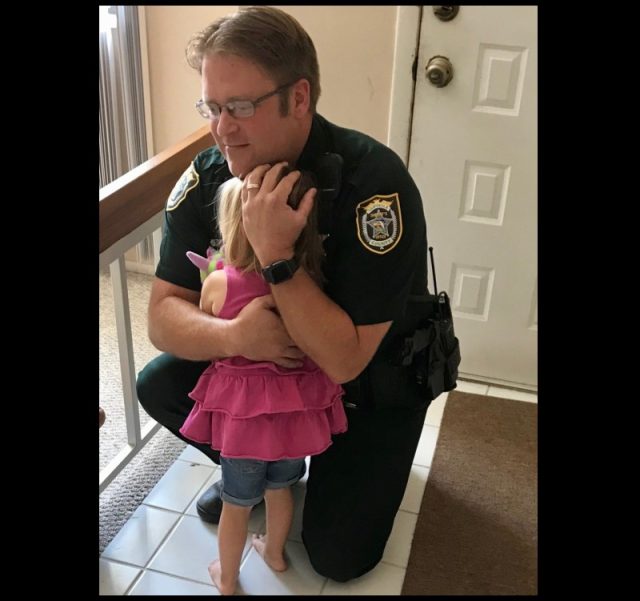 The majority of events like this, according to experts, occur when a family's normal is disrupted in some way. Parents frequently mistakenly believe their children are safe at home or in daycare when in fact they are still in the vehicle. Making it a practice to put something in the backseat close to your children, such as your pocketbook or phone, can help parents remember to check the back before locking the doors.
We appreciate Deputy Dunn's kindness and quick reaction, but we're also glad for the stark lesson he provided for all of us about the importance of paying closer attention.
Deputy Dunn said, "Sometimes we're able to have a moment like this that makes it all worthwhile. I brought a little stuffed animal just to break the ice. She asked if that was mine, and I said, 'no, it's your.'"
Deputy Dunn does not believe that he is a hero, despite the pride of his family. "It makes a lot of the bad things we see worth it," he said. "For sure."
The life-saving incident was announced on Facebook by the Seminole County Sheriff's Office.
"Today Deputy Bill Dunn had a special reunion with this precious three-year-old girl he found unresponsive in a car Sunday,

He pulled her out, put her under air conditioning in his cruiser, and rushed her to the hospital. We're so glad to share that she's made a full recovery!" it reads.
Watch the video below for more details:
Sources: Taphaps, Clickorlando, ABCnews