A British woman who was found guilty of taking her toddler son to join the Islamic State in Syria now claims that she regrets taking the "wrong path".
Tareena Shakil, 26, was convicted of being a member of ISIS and encouraging acts of terrorism. She left her home in Burton-on-Trent, Staffordshire, after telling her family she was going on holiday to Spain with her son.
Contrary to her alibi, in October 2014 she and her one-year-old son boarded a plane to Turkey, where she crossed into Syria and spent three months there, Police said.
During her trial, Shakil denied the terrorism charges and claimed that she only traveled to Syria because she wanted to live under strict Islamic law. But photos on her phone showed her wearing an ISIS balaclava and posing with an AK-47.
Now, in her first interview since being released in 2018, Shakil said that she regrets taking the "wrong path". In a televised ITV's Exposure program, the 31-year-old said that that was someone who just "lost her way in life, found a very wrong path," when confronted with the AK-47 picture. Shakil admitted to knowing of Islamic State atrocities before she left for Syria.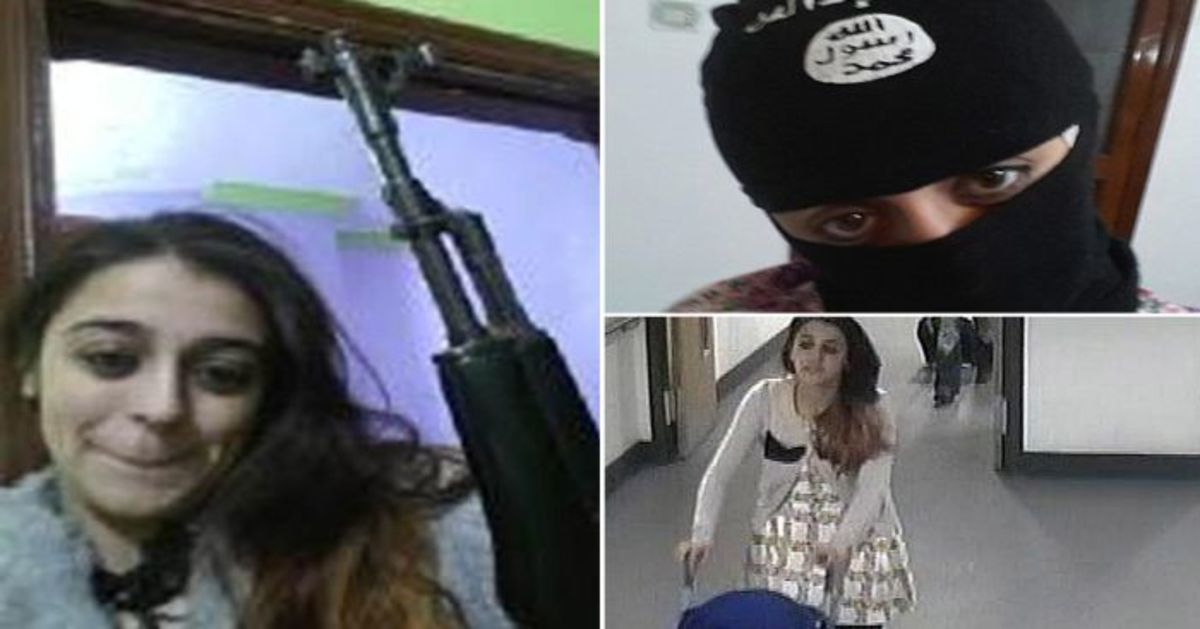 According to her brother Tareem Shakil, "At first no one suspected anything, then she said she was at the border of Syria. She sent us messages saying she'd gone over for a new life, that she had been radicalized."
More details of Shakil's new life with ISIS gone wrong from the 'Opposing Views' report:
A Facebook page was set up allegedly by Shakil Tareena saying she was a "slave to Allah."
Tareem said soon after she joined ISIS, she sent a message saying, "Please help me, I made a stupid mistake. Please Dad, will you come here and get me?"
"He was planning to go out there, but she made the escape herself. She thought she'd rather die trying to get away," Tareem said.
Tareena was being forced to marry a one-legged fighter by ISIS, so she fled the organization and crossed the border to Turkey, reports The Daily Mail.
Now Tareena is being held in the Turkish border town of Gaziantep. Her father has flown to the city with her British birth certificate in a bid to have his daughter returned to the U.K.
Returning to the U.K. may not be a possibility for Tareena, as she crossed the border into Syria illegally and Turkey has the right to return her there.
"Tareena doesn't have an automatic right to return to the UK," a Foreign Office source told Mirror. "The Turkish authorities could decide to send her back to Syria.
"She entered Syria illegally and the normal action is to return illegal immigrants to the country they've come from. It's unlikely she would be sent to Syria but not impossible.
"They are on the front line of the war with IS and will have little sympathy towards her."
Counter-terrorism officers arrested Shakil on suspicion of Syria-related terrorism offenses and child neglect at London's Heathrow Airport when she returned last February. Her son has since been taken into social care.
"Our assessment is that she was not naïve; she had absolutely clear intentions when she left the UK," said Marcus Beale at West Midlands Police. He added that she "presented a real threat" to Britain upon her return.
Like many other European countries, Britain is increasingly concerned about residents – especially young people – traveling to Syria to fight or support militants. And the increasing figures have been alarming.
Sources: OpposingViews, Mirror, The Daily Mail